Product Description
new building material asa coated upvc roof sheet/trapezoidal APVC roof tile for industrial parks
Material : UPVC ,pvc ,asa Type : roof sheet
Thickness :1.5mm,2.0mm,2.5mm,3.0mm
Length :Max11.8m Width :1130mm
Weight : 2.8-5.9kg/sqm
Colors : white,blue,plae yellow,green,gray,brick red,etc
Warranty : 20 Years
Shape : Trapezoidal Wave,Round Wave
Feature : heat insulation,waterproof,soundproof,anti impact,fire proof ,color stable UV-resistant,environmental friendly
Application : villas,house,warehouse,prefab house,etc.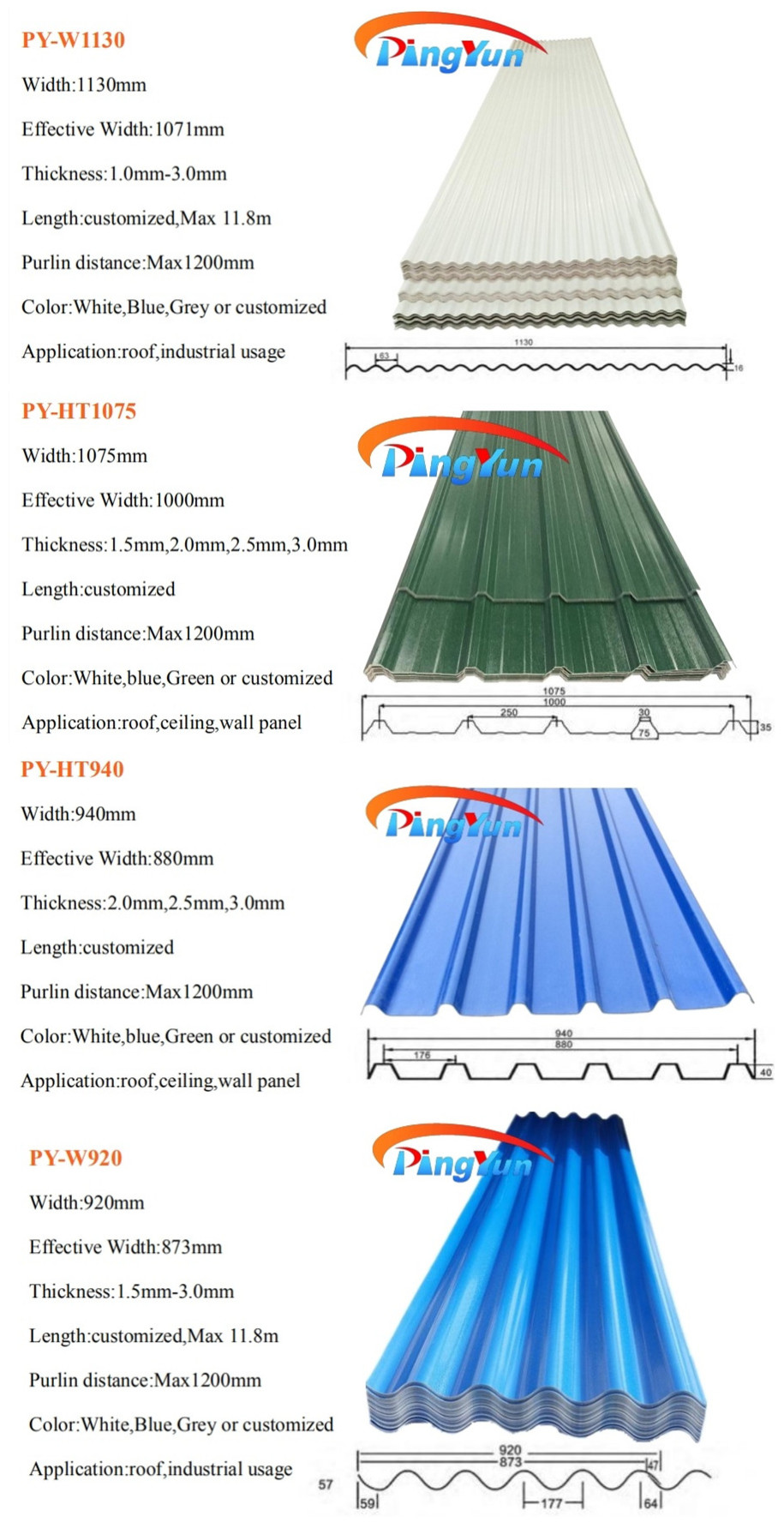 Product color support customization, you can choose the color.
Our Advantages

Factory sell pvc roof tiles corrugated:
•Our products are suitable for farms, chemical plants, folk houses, etc.
1.Roofing for workshop, warehouse,prefab house,villas and market etc;
2.Garden, greenhouse, and indoor fish farming sheds;
3.Shed for cars, corridor, passageway and balcony etc;
4.Waiting room of modern railway station, bus station, docks of ferries, airports etc.