Product Description
heat insulation tejas PVC hollow roofing sheet
PVC roof sheet is mainly used in many fields, such as factory buildings, industrial plants, warehouses, stations, wharves, agricultural markets, commercial buildings, steel structures, etc. Knowing the difference between synthetic resin tile and PVC roof sheet in use and tile type, users can clearly make the right choice according to the actual use field.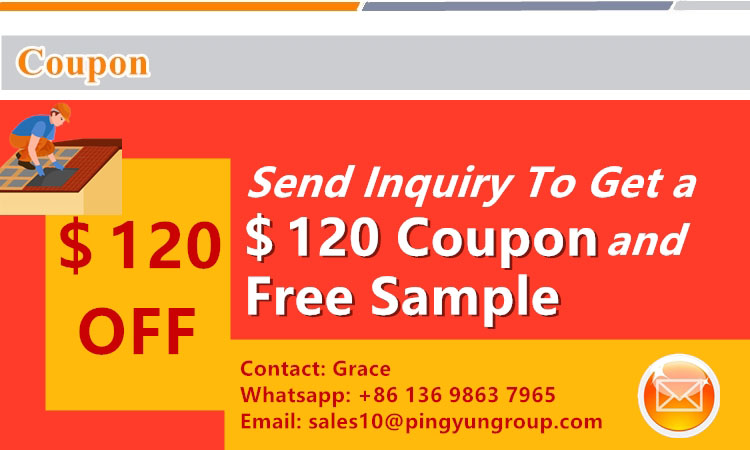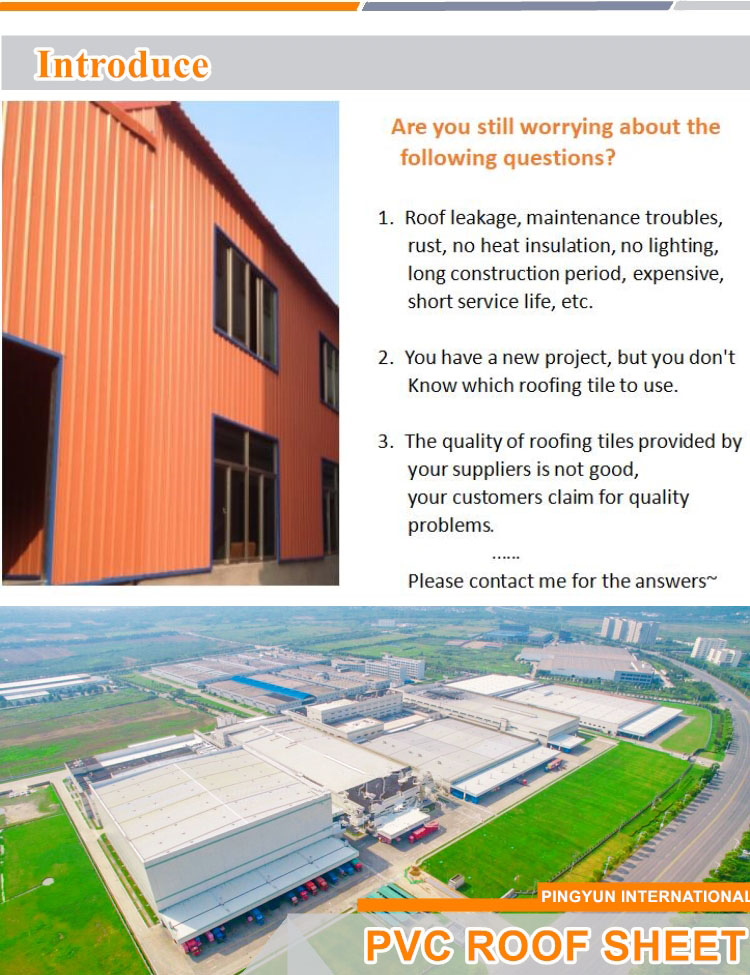 Product Description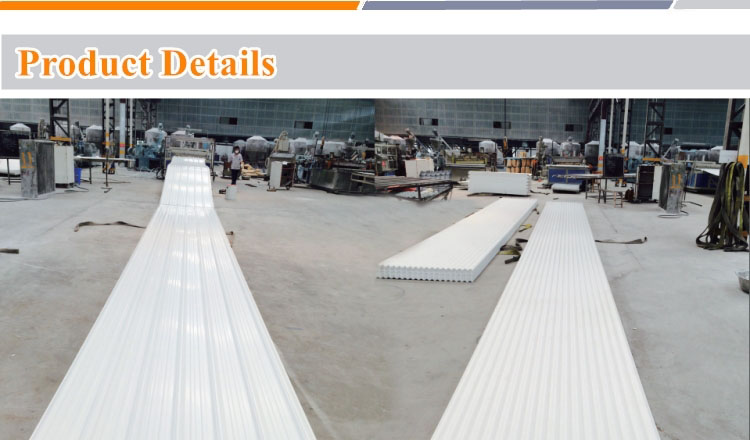 H885 PVC hollow roof&wall sheet is a new design over the years. The width is 885mm, the length could be customized. The total thickness is 10mm. The hollow structure has perfect performance in heat insulation. It is suitable very much for most buildings in hot area, it can save the cost of cooling and makes the building tidy and lofty.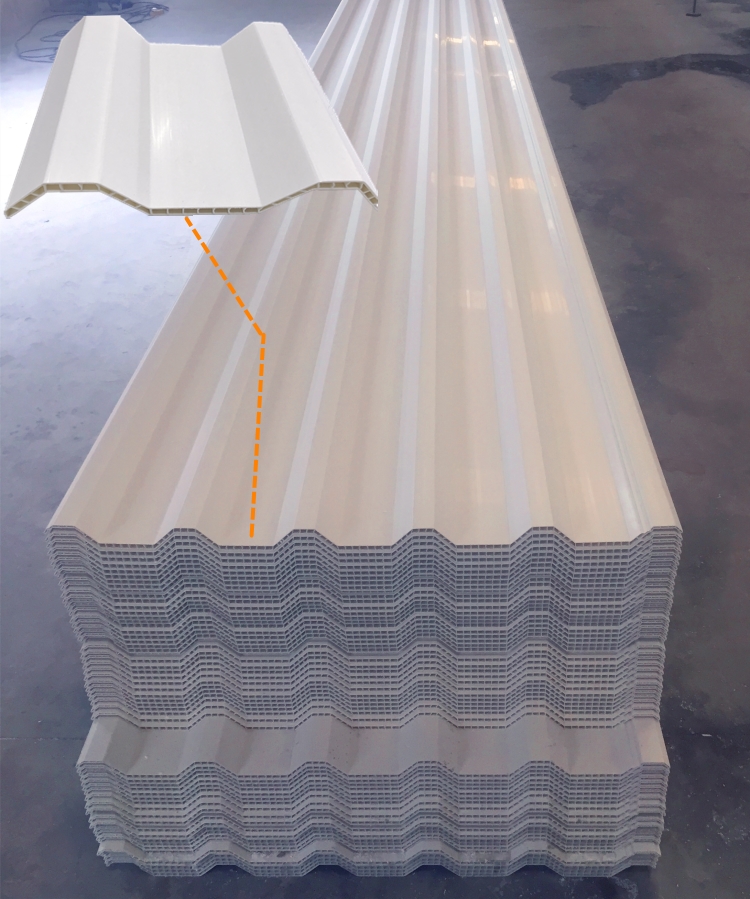 We mainly have three kinds of materials to meet customers' different needs.
If you want bright colors like red, blue, green and so on, we recommend adding ASA coating on the surface, this could keep the color unfading for at least 10 years.
We also could make PVC translucent roof sheet of this style for day lighting.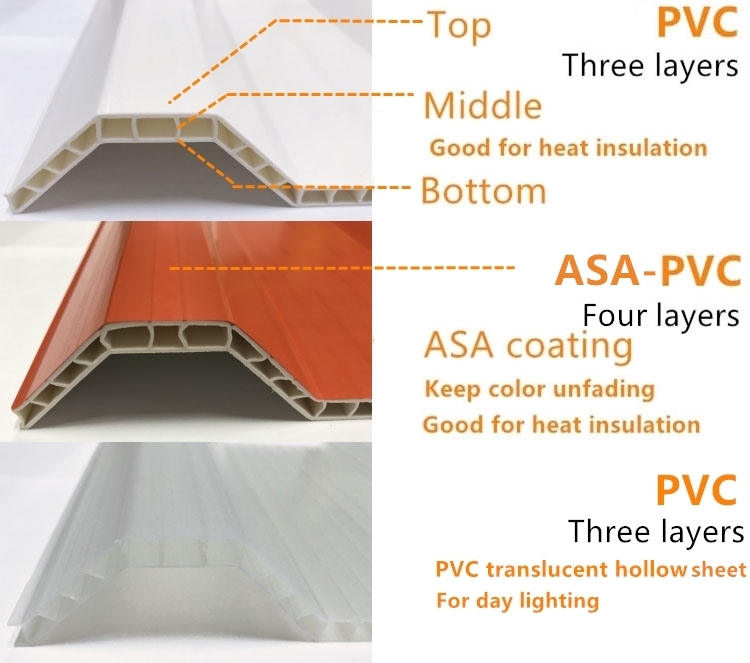 These are mass production we produced before.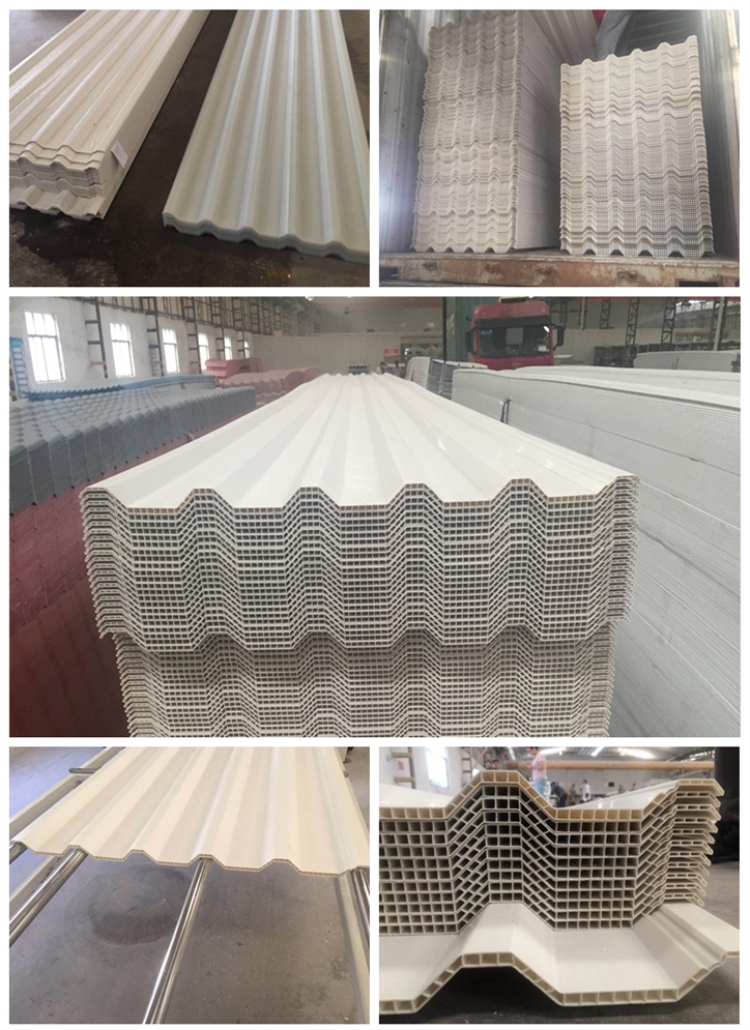 PVC roof sheet could be both used as roof sheet and wall sheet. The roof structure of slope and arch are the most popular.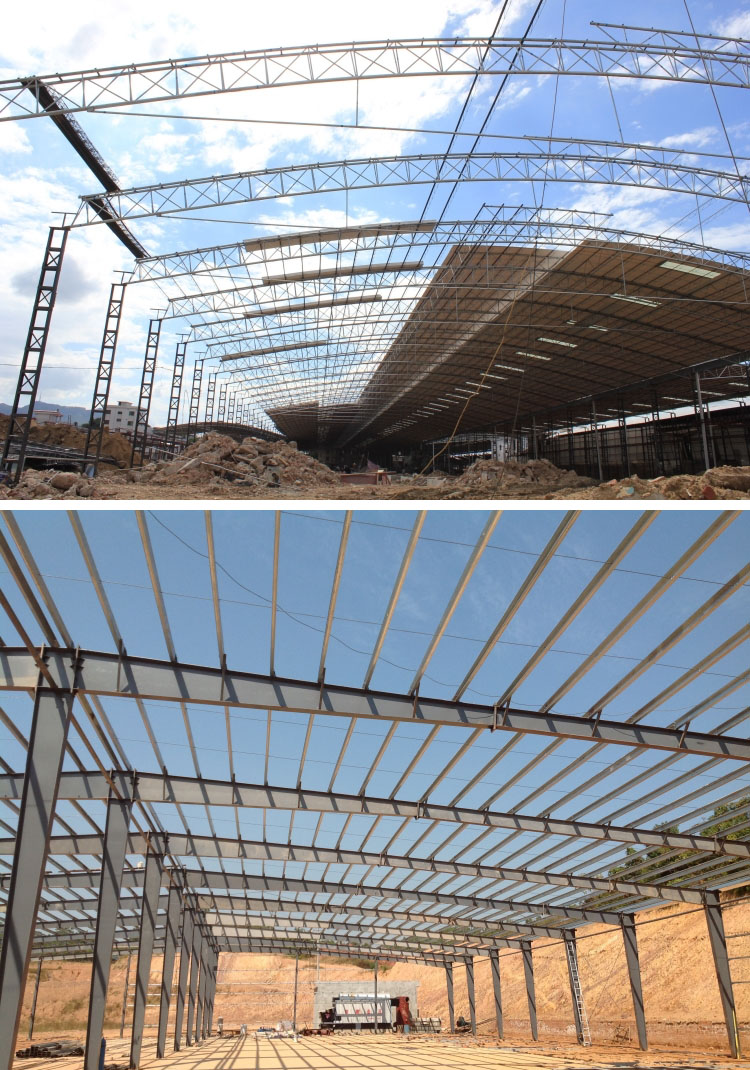 These are our customers' projects.
1. Mexico customer has a farm to raise animals, which needs good thermal insulation. He chose PVC roof sheet, because PVC roof sheet is heat insulation, low cost and quick installation.
2. Colombia customer used colored steel roof sheet on a chemical plant before, but the steel roof was soon corroded. So they changed them to PVC roof sheet, this could be anti corrosion.
3. The textile mill has a lot of water vapor, after a period of use, the steel roof sheet was rusted. PVC roof sheet won't have this problem.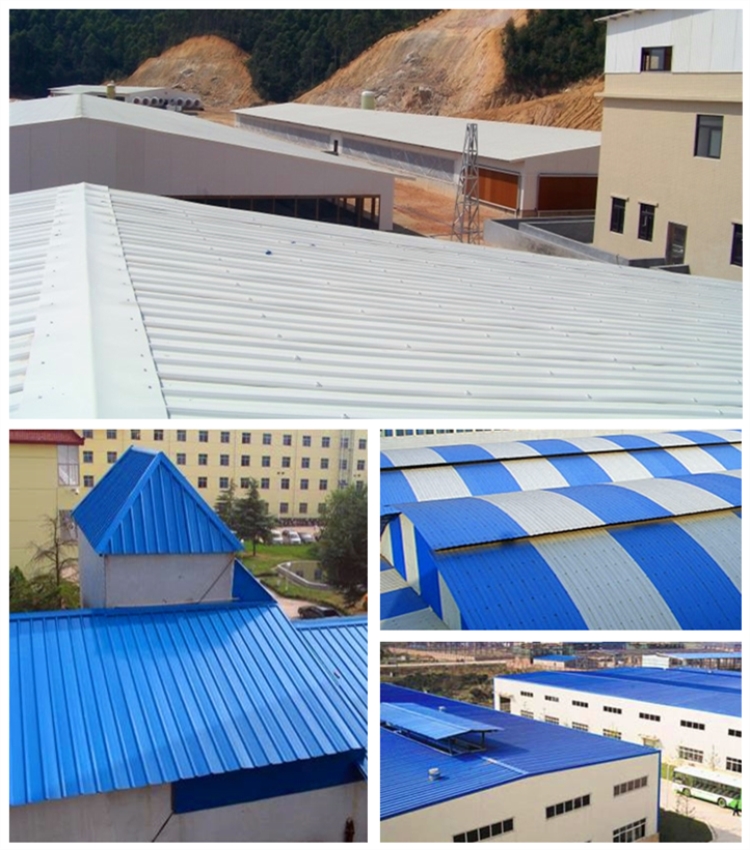 Technical Data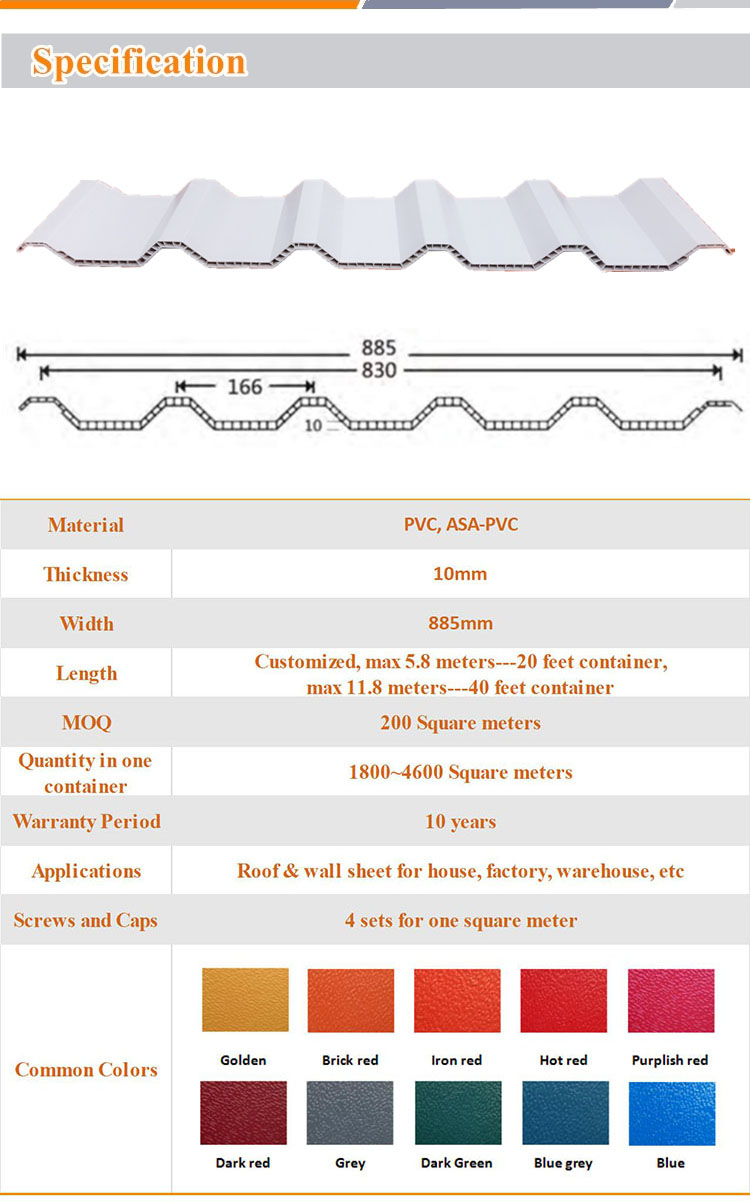 Advantages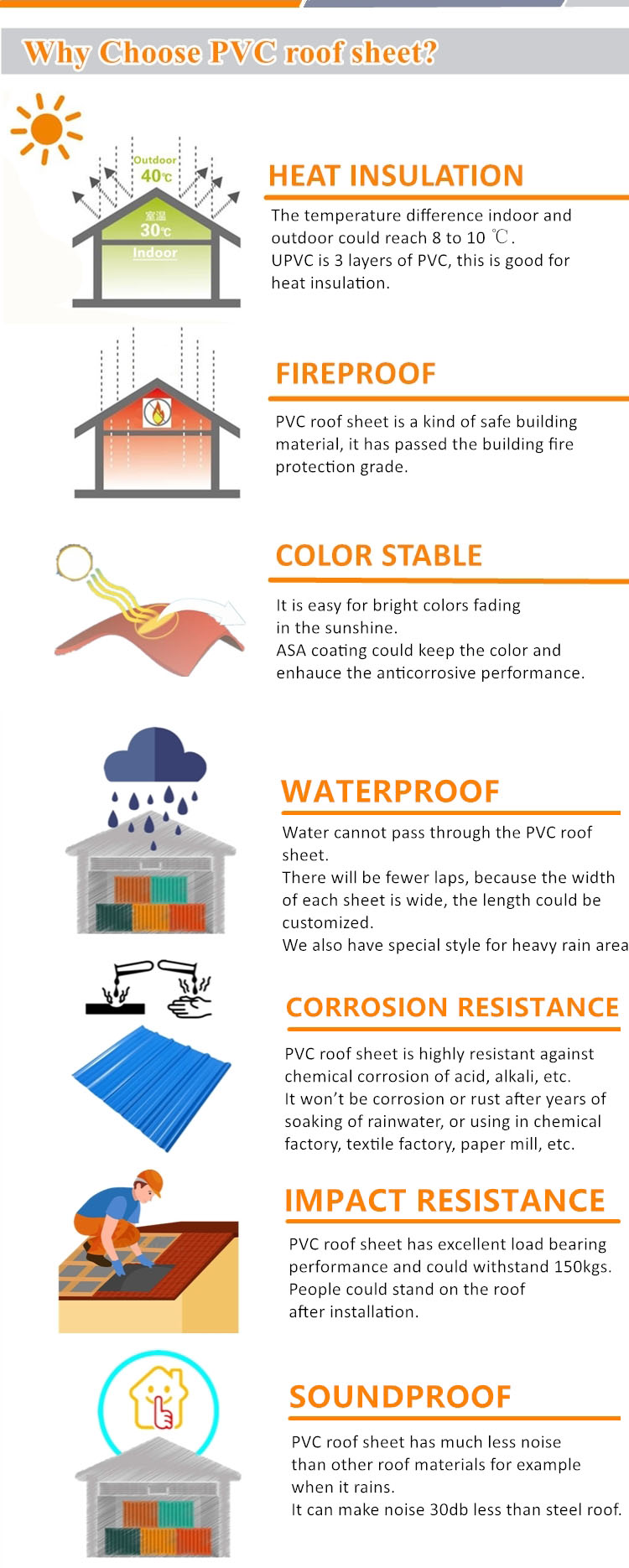 Related Products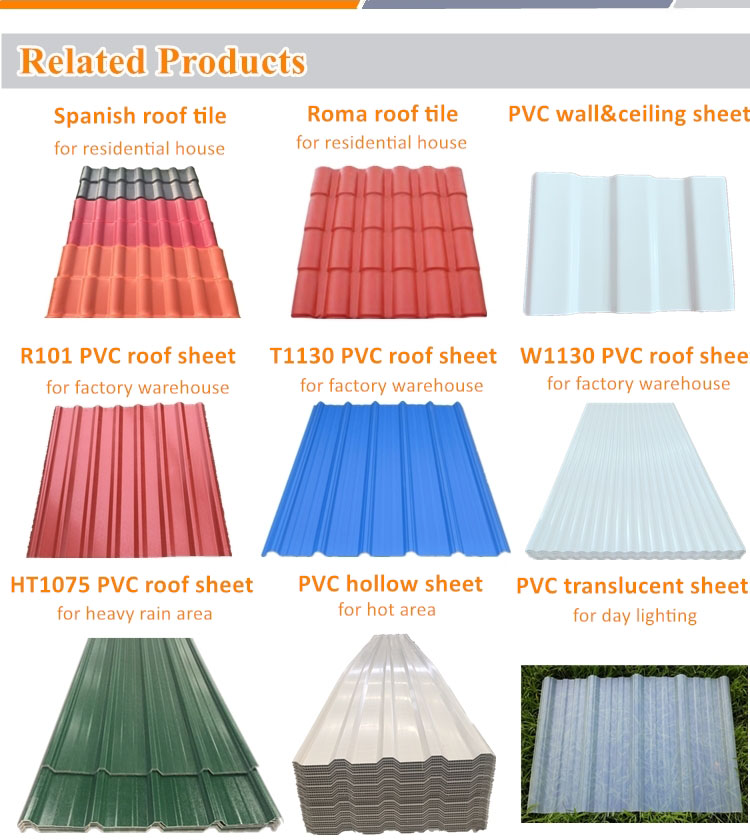 Company Information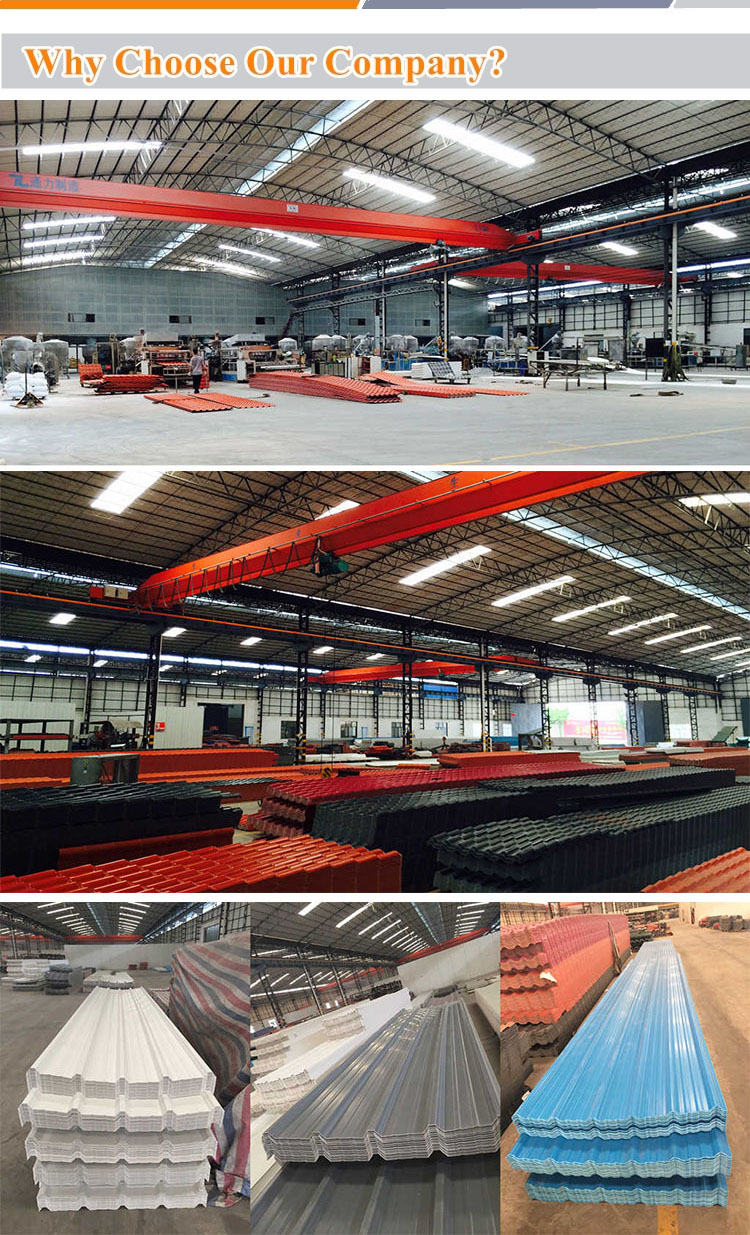 1. Factory's Scale
Area covered 25000 m2
Month Capacity 100 containers
200 Skilled employ
22 Production Lines
We have totally 22 production lines to meet customers demand for large orders and different styles.
2. Sales Volume
Occupy 35% market share
Sales $16.2 million yearly
Ship container monthly
Continuous supply to large distributors
3. Perfect products
We have over 10 years of production and export experience and have been improving our technology and using excellent raw materials, our products are of high quality.
We have many large distributors in different countries, they keep placing orders and the market is selling well.
4. 10 days lead time
Generally, we could finish the production of goods in 10 days.
5. Production diversification
We could produce different color, width, thickness,length and waveform for various application and climate.
You could find almost all the styles in our company and we often develop new waveforms.
6. Government cooperator
We are supplier of many government projects like 2008 Olympic Game project, Guangzhou Asian Games and South market.
7. Guarantee and Quick feedback for after-sales
The warranty period of our product is 10 years.
Please contact us in time when you have any questions.
8. Free training for installation
We have detailed installation guide to help you.
9. Strict quality control system
We have several links to ensure quality in the process of production and loading.
10. OEM service
If you want to produce unique waveform, we can provide help in mold and production.

Q1. Can I have a sample?
A: Yes, free samples are available, we only need customer to afford the express freight.
Q2. What about the delivery time?
A: Mass production needs 10days within 10000 square meters.
Q3. Do you offer guarantee for the products?
A: Yes, we offer 10 years warranty to our products.
Q4. What colors can you produce?
A: We have many common colors like white, blue, brick red, green, grey, etc and also could customize special colors for you.
Q5. What length can you produce?
A: We could customize length for you. Max length of 5.8 meters for 20 feet container and 11.8 meters for 40 feet container.
Q6. What category do you have?
A: We mainly have Spanish and Roma styles for residential house, PVC trapezoidal and wave styles for factory and warehouse, PVC hollow roof&wall sheet for kinds of buildings, PVC translucent roof sheet for day lighting and so on.
Q7. What are the applications of PVC roof sheet ?
A: PVC roof sheet can be used in farm construction, paper mill construction, site construction, warehouse construction, factory construction, garage construction, winery, brick factory, chemical factory and other almost all kinds of environmental projects.
Our Services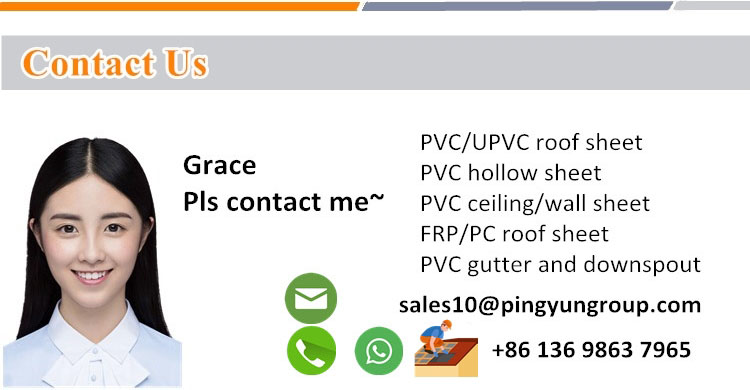 We have promotion now, please send inquiry to get a $ 120 coupon and free samples.