Product Description
UPVC heat insulation roof sheet for factory/PVC ASA plastic anti-corrosive roofing tiles for villa/Colombia popular roof sheet
Asa pvc roof tiles is better than iron tiles,It has a variety of colors, volume is very light, easy to install, not attractive.
Whether it is a simple warehouse or a temporary place to work and live, it is a reliable choice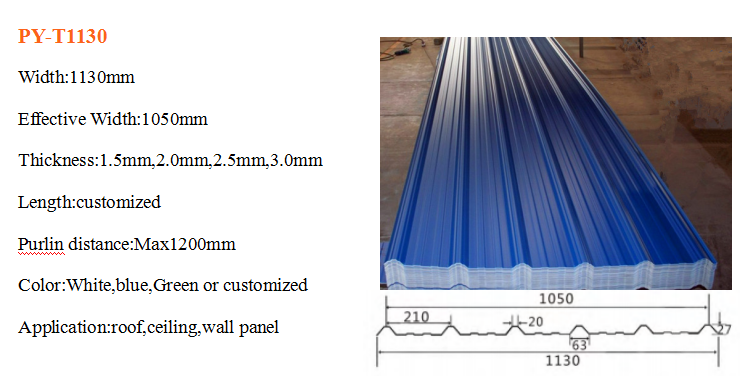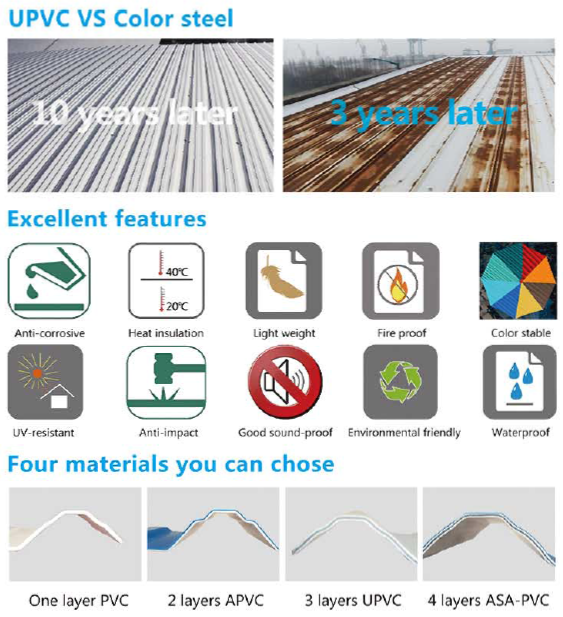 UPVC heat insulation roof sheet for factory/PVC ASA plastic anti-corrosive roofing tiles for villa/Colombia popular roof sheet
Product color support customization, you can choose the color.

Our Advantages

•Our products are suitable for farms, chemical plants, model houses, etc.
Heat insulation pvc corrugated sheet Application:
1.Roof tiles for factory, warehouse,prefab house,villas and pavilion ,etc;
2.Garden, small greenhouse, and ceiling ,car port;
3.Plastic shed for cars, corridor, passageway and balcony etc;
4.Also can be made advertising board,etc.