PVC corrugated plastic roof sheets
PINGYUN HT1075 high wave PVC/UPVC roof sheet is good to be used for heavy rain area.Customers usually add ASA coating on the surface for bright color like red, green, blue and so on, this could keep the color at least 10 years without fading. We also have match used PVC translucent roof sheet of same profile for lighting. They also could be used for wall sheet.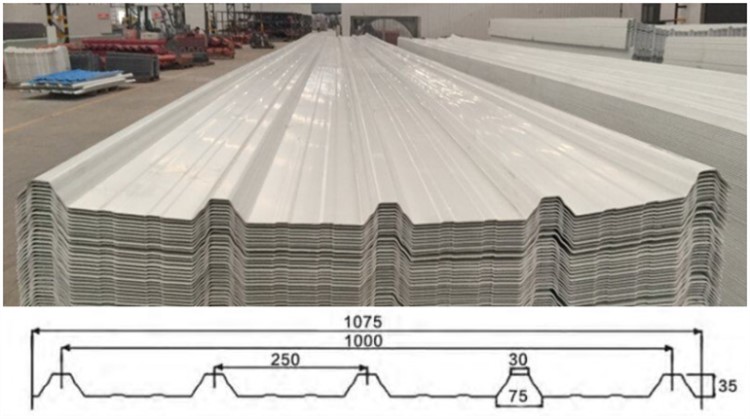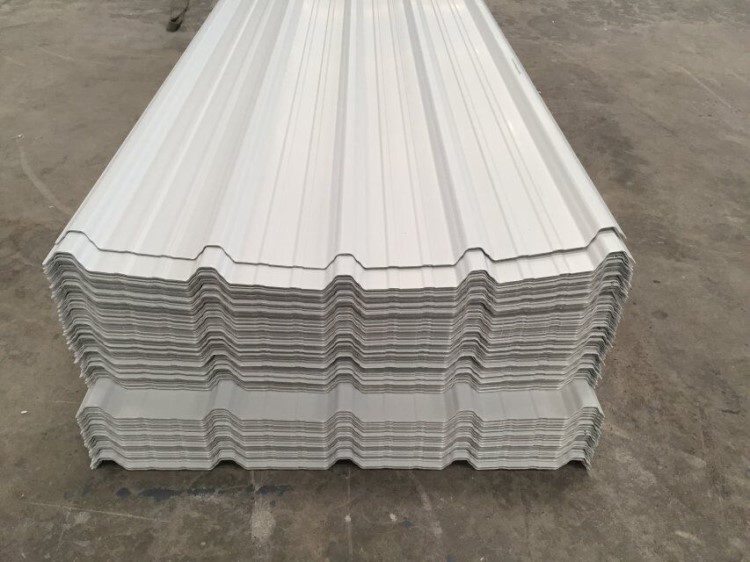 Why choose PVC corrugated plastic roof sheets?
1.Length
We could customize the length for you.
The max length is 5800mm for 20'GP and 11800mm for 40'GP.
2.Color and color stable
We could add ASA coating on the surface of roof sheet, this could keep the color unfading for at least 10 years.
3.Heat insulation
(1) PVC has a very low heat conduction coefficient of 0.325w/m.k, it is 1/310 of clay tile, 1/5 of cement tile, 1/2000 of 0.5mm thick color steel tile.
(2) The sunlight cannot go through our roof sheet
(3) UPVC is 3 layers of PVC, this is better for heat insulation.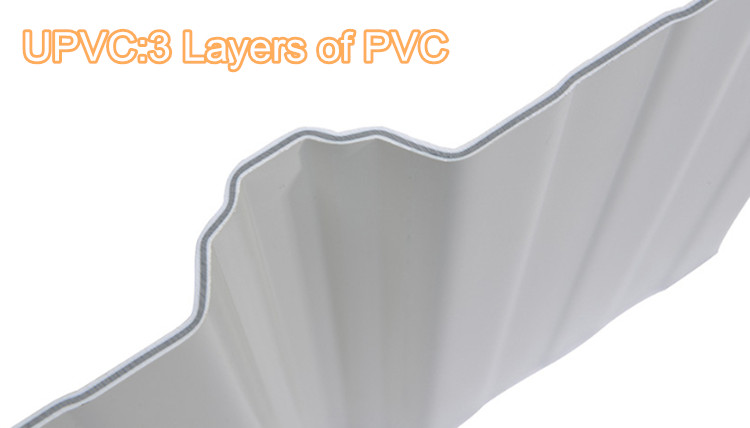 4.Fire proof:
It is difficult to be burned. The fire prevention level is B1.
5.Good water resistant:
Water can't pass through the PVC roof sheet.
We have special styles for area of heavy rain.
6.Corrosion resistant:
It is highly resistant against chemical corrosion of acid,alkali, etc. Our PVC roof sheet is good for chemical factory or acid rain area.
7.Light weight:
It weighs only 3.8kgs per square metre of thickness 2mm.
8.Impact resistant:
It could withstand even 150kg load without any damage.
9.Self cleaning performance:
The surface could be washed by the rain.
10.Stable volume:
The expansion coefficient is 4.93 x 10-5(1/0c), the roof sheet does not expand when temperature changes.
11.ECO-friendly&energy efficient:
It is 100% environment friendly and could be recycled.
12.Sound insulation
It can make noise down 30dB than color steel tile.
13.Wide application
Residential house, factory, plant, warehouse, carport and so on.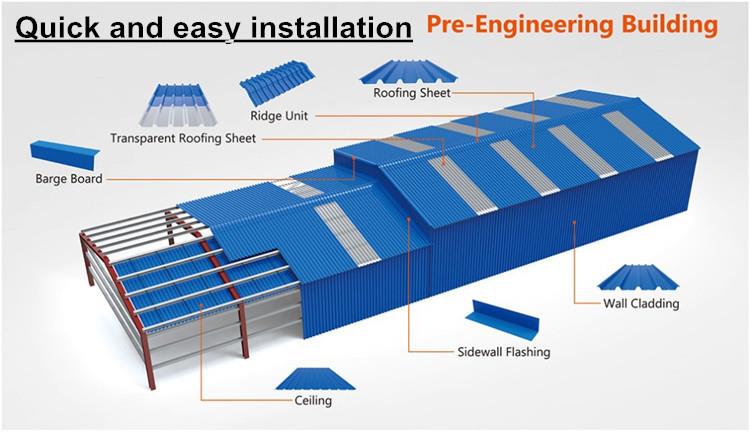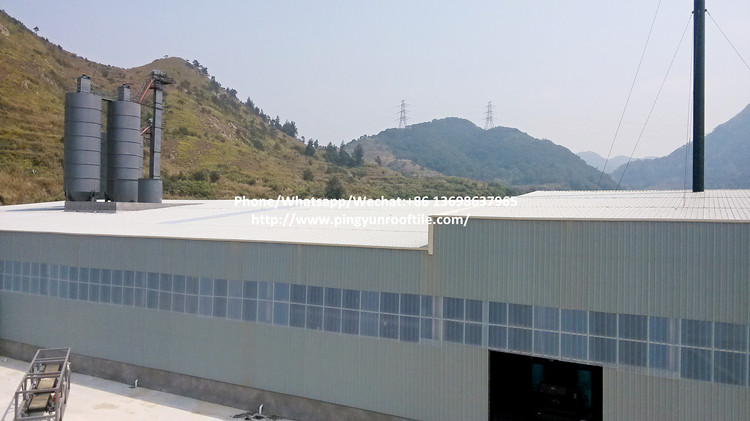 Why choose our company?